Ok, so yesterday May 27 was Big J's birthday. I felt it was important for the kids to celebrate his birthday even if he was halfway around the world. So I made cupcakes and decorated them. We invited our best friends over, the Johnson's, and had fun. We took some to a few of the neighbors so they could celebrate too.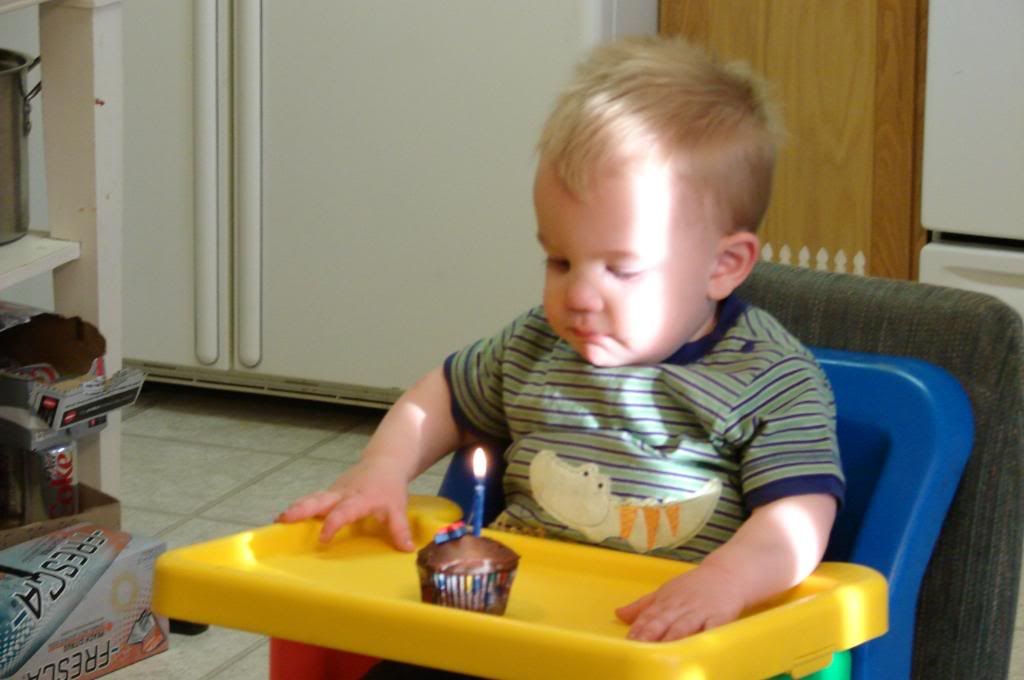 We each got a cupcake with a candle...
Sang "Happy Birthday", and made a wish for the birthday boy's safe return...
And then enjoyed our cupcakes!
For Big J's birthday S got a car. He absolutely loves it. Our next door neighbors have one and any time their garage is open he runs in and sits in their little car. Now he has his own and can sit in it or play in it whenever we go play outside.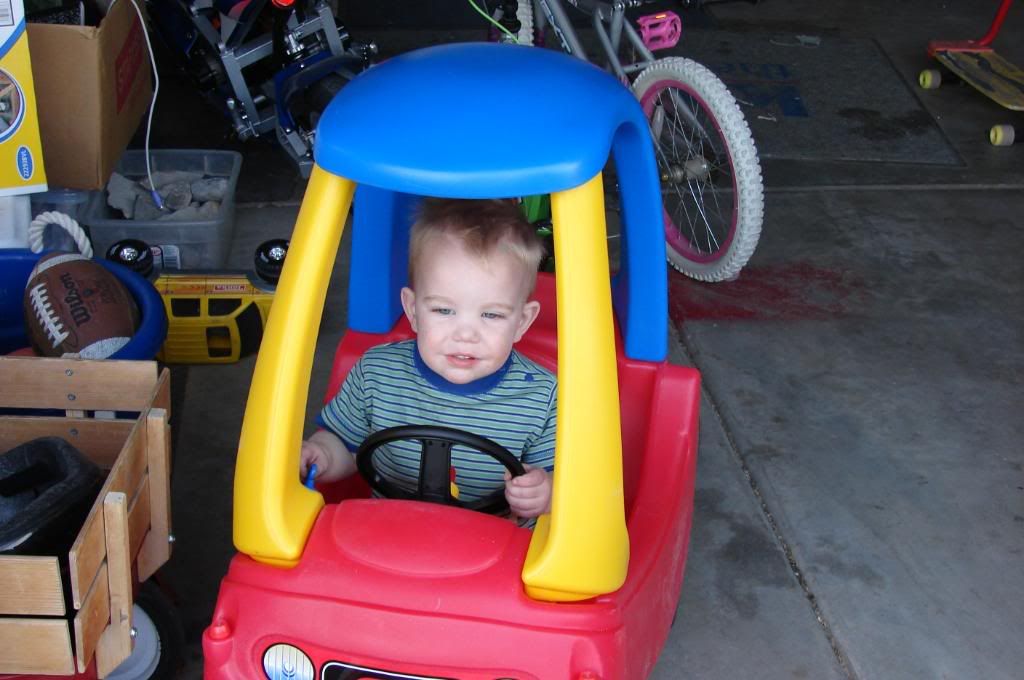 Watch out world I'm behind the wheel!
Thanks Daddy for a fun car!! Can't wait for you and me to play together with it!